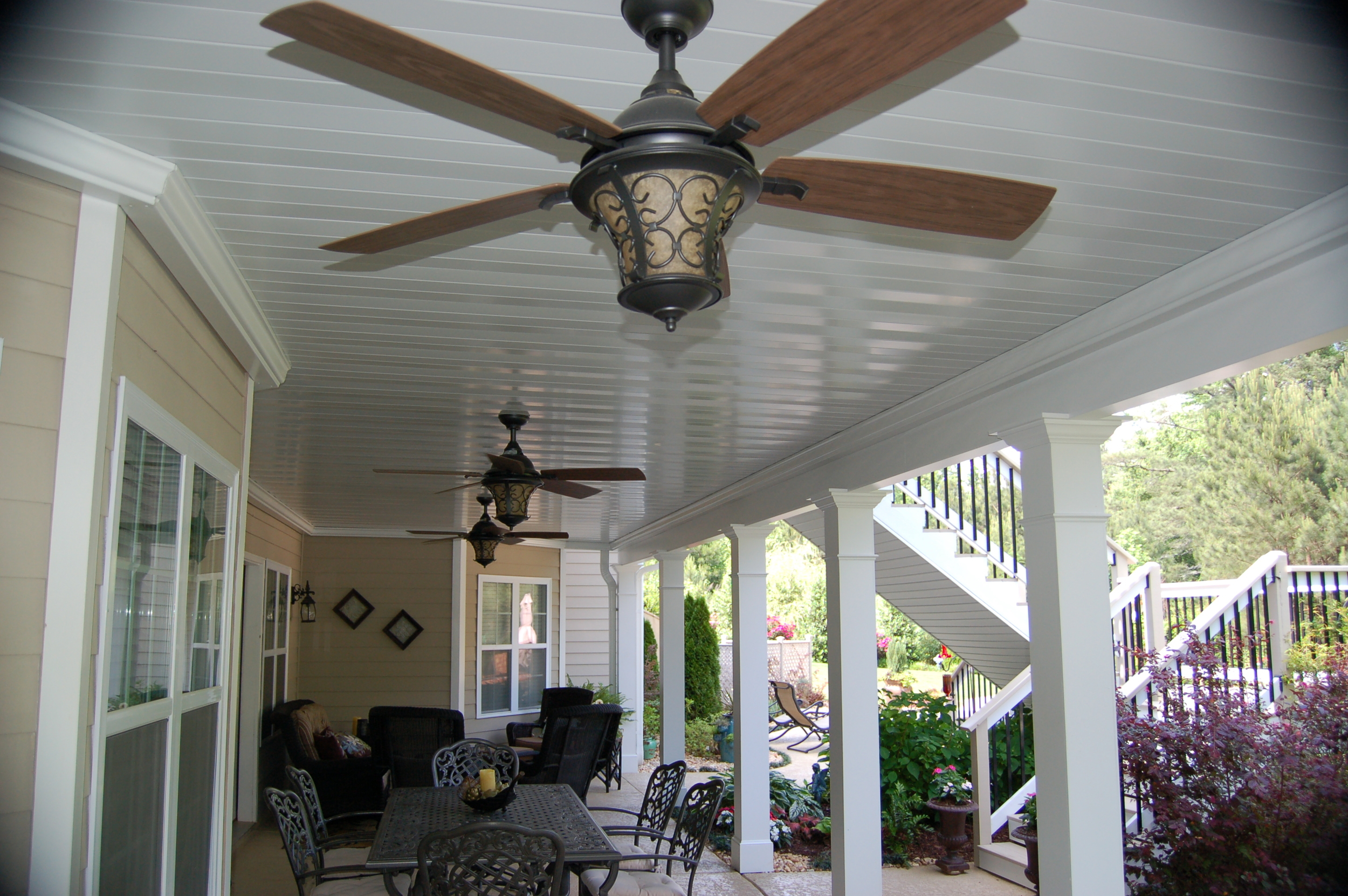 Dry Underdeck Systems-Adding value and Extending Outdoor Living Spaces
Most often the shaded area under an elevated deck is not used to its fullest potential. An underdeck ceiling can make a new outdoor living space possible. We utilize three different sytems; EPDM system built with in a new framed deck above which can be accented below with beaded ceiling, Tongue and groove ceiling along with lighting and fans, Dal-Deck (exterior Thin-Bed waterproofing for exterior applications) used primarily with our stone or tile upper decks and creates a complete waterproof livable area below and lastly our popular Metal Dry underdeck system with a Kynar 500 baked enamel finish that is grooved for asthetics.
All of our Dry Underdeck systems allow us to create another enjoyable space for your family and friends to gather regardless of the outside elements. Using accents like ceiling fans, recessed can lighting, low voltage lighting and swings.